Our recent trip to London was an amazing experience, there were over 1100 people in attendance and I dread to think how much fizz was consumed! Needless to say no one was driving!
To in the top four Independent Garages in the UK was a huge honour, I can't pretend I'm not slightly dissapointed we did come home with the trophy but next year I plan to go for it again. This next year I will be hoping for entry into three catagories; Indendent Garage of Year, Social Media award and the Customer Care award. I hope to demonstrate we can continue to deliver exceptional customer service, increase our social media influence and innovate with our new website and Prime membership shortly to be launched.
Keep in touch and please support us this year;
Like us at Facebook/MotorMarque    Follow us on Twitter @motormarque
Thank you for your support and helping us achieve recent recognition.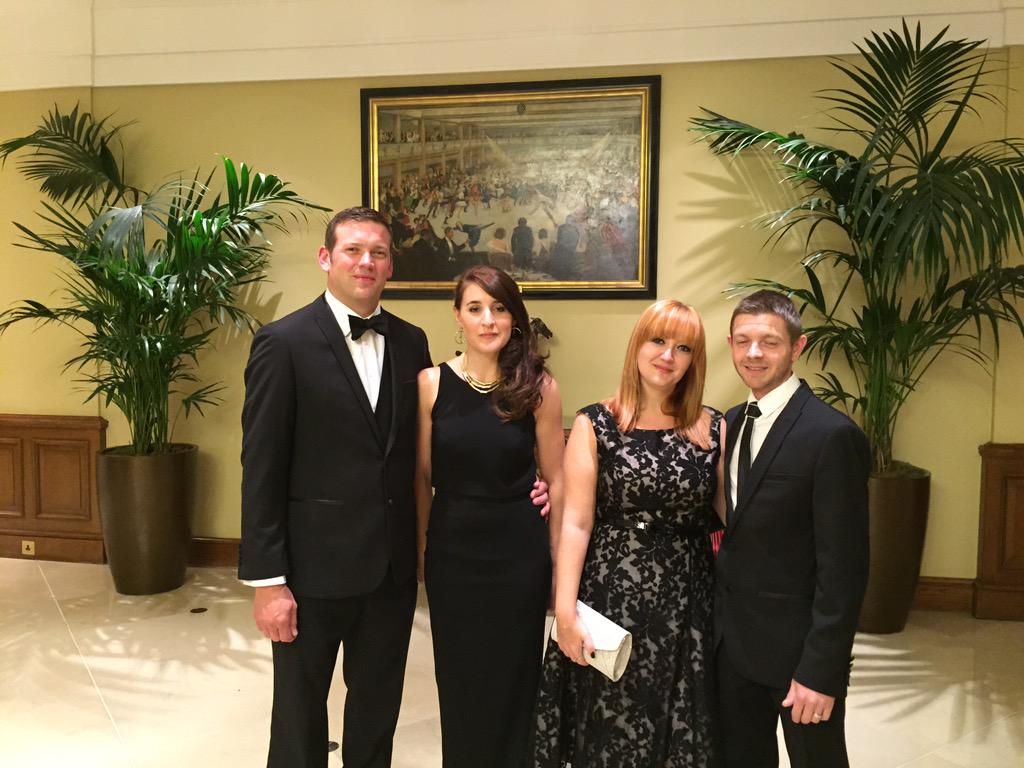 Left to right; Mark Frankland MD, Jo Frankland, Charlotte Brewster & Glynn Brewster GSM